Start Your Career Here
Apply for the FOX Internship Program
FOX is proud to support a culture of creativity, entrepreneurial spirit and community that attracts the industry's brightest talent. The FOX Internship Program offers an exciting opportunity for you to gain practical experience while interning for one of the biggest media and entertainment companies in the world. You will have the opportunity to participate in real-world projects, which provides valuable work experience and leadership skills.
FOX offers internships each year within all of our brands, including various divisions and departments including News, Sports and Entertainment.
Locations include Los Angeles, New York City, Washington D.C., Chicago, Atlanta, Detroit, Dallas, Miami and Charlotte.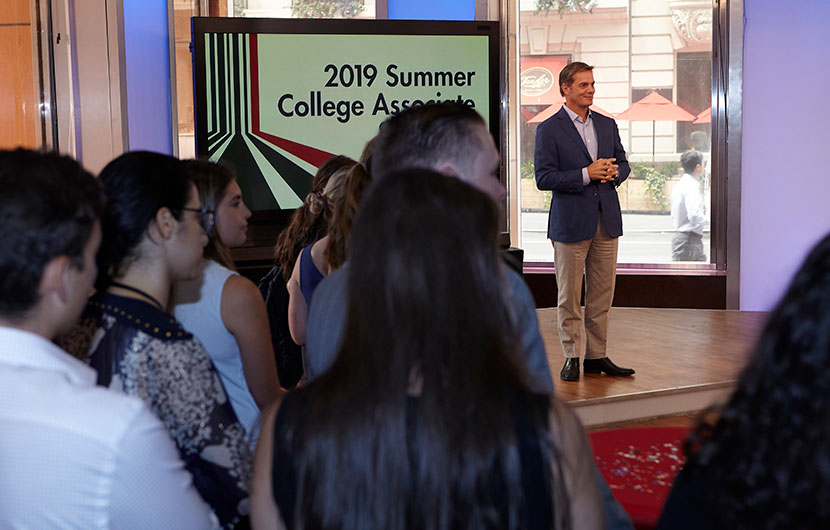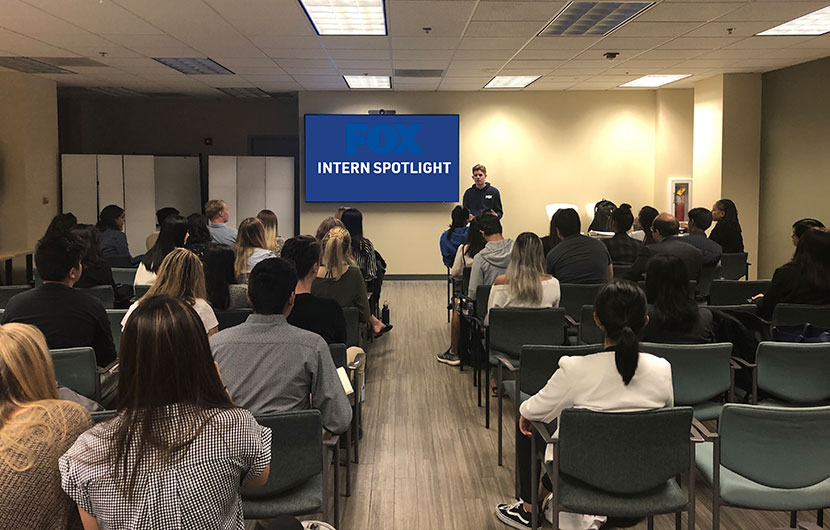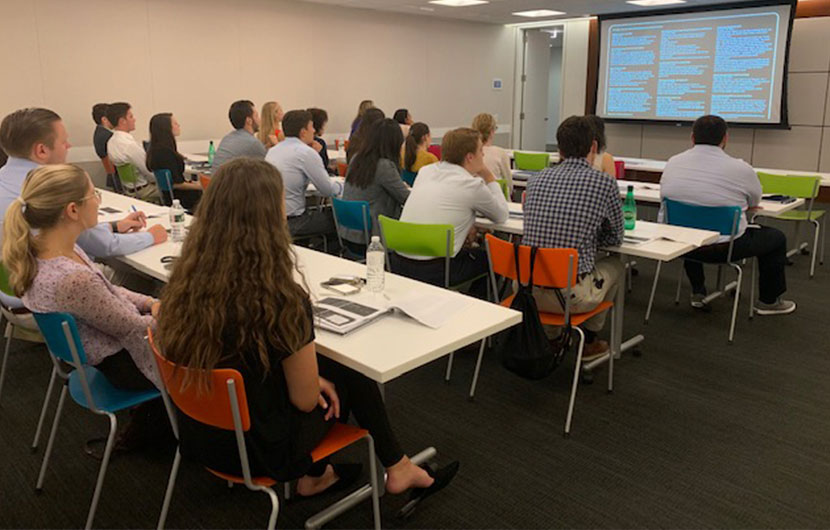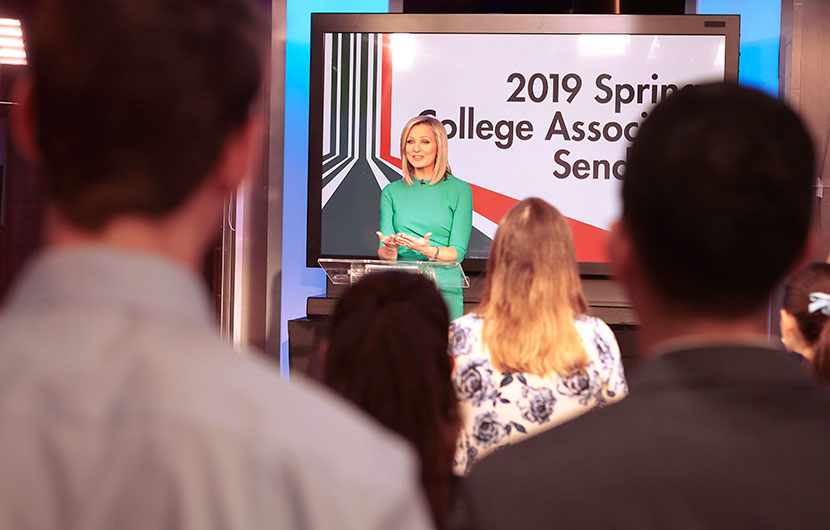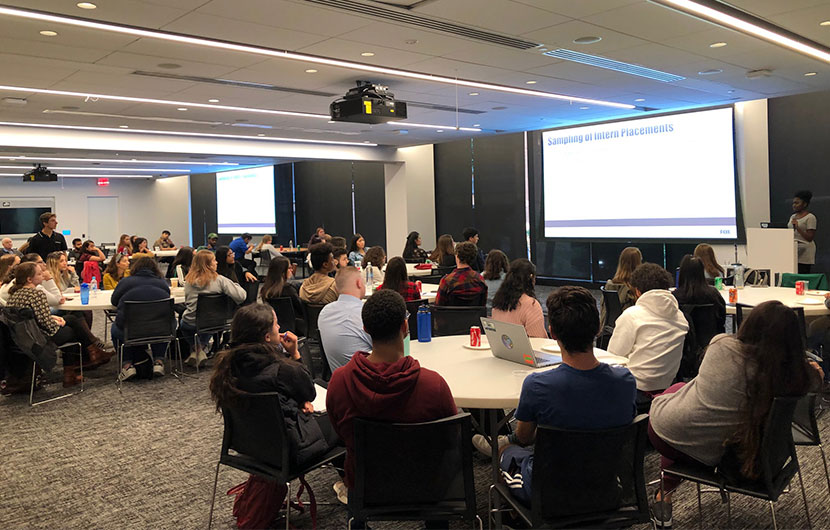 Program Application & Recruitment Timeline:
Fall Semester Applications: Mid-May – Mid-July
Spring Semester Applications: Late September – Late November
Summer Semester Applications: Mid-December – Mid-February
Interns are accepted on a rolling basis for each term. Our Campus team partners with our business managers to identify top students for placement each semester.
Program Schedule/Timeline:
Fall Term: September – November

10 weeks, up to 24 hours per week (2-3 days)

Spring Term: February – April

10 weeks, up to 24 hours per week (2-3 days)

Summer Term: June – August

8 weeks, up to 32 hours per week (4-5 days)
Eligibility Requirements:
Must be actively enrolled in an accredited college or university and pursuing an undergraduate or graduate degree during the length of the program
Current class standing of sophomore, (second year college student) or above
Strong academic record (minimum cumulative 3.0 GPA)
Committed and available to work for the entire length of the program
Access to own housing and transportation to/from the assigned internship site
Areas of Placement:
Program Features:
Your professional development starts here! As an intern you will have multiple opportunities to gain industry knowledge and expand your professional network. Check out a few program highlights below.
Seminar Series
This series includes a variety of presentations, panels, discussions, and trainings geared toward advancing our interns' knowledge of our company, industry, and software systems.
Professional Development Series
This series includes a variety of activities geared toward enhancing our interns' professional development.
FOX Fireside Chats
FOX Fireside Chats allow our interns the opportunity to participate in open and candid conversations with some of the company's Executive leaders and Directors.