FOX Entertainment, a premier national television broadcaster, is renowned for its combination of appealing primetime entertainment and powerful sports programming. It delivers 15 hours of weekly primetime programming to 208 local market affiliates, reaching approximately 99.9% of all U.S. television households. Among 18- to 34-year-olds, FOX has ranked among the top two networks in primetime entertainment for the past 23 years.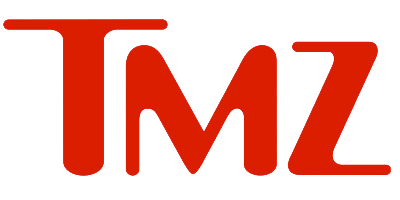 TMZ
"TMZ" breaks the biggest stories in entertainment as only it can—with accuracy, irreverent humor and youthful energy. TMZ connects with the public across its broadcast and digital platforms by providing a fresh, unvarnished, and honest take on celebrities and their real lives. TMZ is the first national television show to launch as an extension of a successful website and now has multiple sites and shows, including TMZ Sports and TMZ Live. In addition to TV and Web, TMZ has an additional way for fans to interact with the franchise — "The TMZ Celebrity Tour." It's a show on wheels! The TMZ brand is the most trusted, the most talked about, and the highest quality entertainment news outlet in the world.
A FOX Entertainment company, Bento Box Entertainment is an award-winning animation production company with studios in Los Angeles and Atlanta. It produces programming for broadcast, cable and digital networks, feature films, music videos, branded content and motion graphics. Bento Box has a proven track record of extending its reach to new audiences through content, live events, merchandise and brand management. In early 2021, Bento Box, in partnership with Princess Pictures, launched Princess Bento Studio, a Melbourne, Australia-based studio that produces content for platforms in the United States, Australia, Australian co-production treaty countries and across the globe.
Bento Box's experience, innovative digital production pipeline and talent-centric focus enables leading writers, actors, producers, animators and content creators to develop and produce ground-breaking, quality projects across all distribution platforms. The company's recent work includes programming on Apple TV+ ("Central Park"), Comedy Central ("Brickleberry," "Legends of Chamberlain Heights"), FOX (multiple Emmy Award-winning BOB'S BURGERS, DUNCANVILLE, THE GREAT NORTH and the upcoming series HOUSEBROKEN), HBO Max ("The Prince"), Hulu ("Koala Man," "The Awesomes"), NBC ("The David S. Pumpkins Halloween Special"), Netflix ("Mulligan," "Paradise PD," "Farzar," "The Who Was? Show") and Syfy ("Alien News Desk"), along with many other series, pilots and presentations. Additionally, Bento Box has produced music videos with Alicia Keys, Coldplay, LSD, Pharrell and other top artists. For more information, visit https://www.bentoboxent.com/ and follow Bento Box across social media channels @bentoboxent.